Share on Facebook
|
More Articles
Published Wednesday January 27th, 2010 at 7:25pm
Original Article by Peter Owen Jones



Anglican vicar Peter Owen Jones was adopted and grew up fantasising about his birth mother, but eventually he traced her and they met. Now he has written her a heartfelt letter.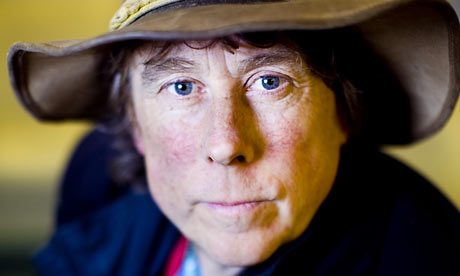 Peter Owen Jones: 'I never for one second felt angry about being put up for adoption.' Photograph: Felix Clay
Dear Joan, I am not sure that parents should protect their children from pain -- it is as inevitable as morning -- although maybe we should teach our children how to deal with it. Growing up without you was at times hard because I felt different, as if I had a secret. No matter how often I told the secret (and I was always very open about the fact I was adopted), nothing seemed to take root in that place where you would have been. It was at times like living with hunger.
So I invented you. I invented queens and Amazons, I invented someone who could see me from far away; someone who understood and forgave; whose affection was unquestioned, whose affection belonged to me. I made up stories too: like the time when you appeared in Tonbridge high street once and you got out of a Jaguar in your white stilettos and that white dress with red spots; I never saw your eyes because you were wearing sunglasses and the sun was shining. But no matter how much I invented you, you were never there.
Once I remember being on a canal boat on the Thames. We came round a bend on the river and there was this house just beneath the brow of a hill; it came to me that I had been there before, and I knew instantly the tiles in the hallway, the carpet on the stairs, how the oak was polished, the sound of footsteps above. You were there, or you and I had been there, or I had been there inside you -- I had ingested it all.
You should know that girls loved you. To Felicity, you were a countess who had an affair with the Irish stable boy. Katie was certain you were musical -- more likely than not a violinist -- and that you had been seduced by a long-haired Norwegian conductor. Jo, who was always very practical when it came to dreams, reckoned you probably worked for a medium-size company as a typist. One night you understandably drank too much and allowed a colleague into your bed. Jo imagined that you hadn't told the person what had happened; that you simply handed in your notice and left when you discovered you were pregnant.
I have to say that most of my male friends thought you were a scullery maid who had succumbed to the charms of an Irish stable lad who put himself about a bit, or his lordship, who was married at the time. No one predicted that you were studying for an MA in economics and history at St Andrews University, where you fell in with the dashing but dangerous medical students, one of whom clearly did not fully comprehend the reality that when a sperm penetrates an egg it is a beginning as well as a guaranteed end. None of them assumed that my grandfather would have been the proprietor of a small hotel overlooking St Andrews golf course.
I am so glad you kept some of my grandfather's letters. I loved hearing about the time you drove round Scotland together while he sat there in the passenger seat smoking his pipe, with his dog on a tartan blanket on his lap. You say I am like him, that I look like him, albeit without the kilt; my hands are his hands and there is that twinkle. I am glad he had a twinkle in his eye, or maybe it was just when you were around.
Only once did anyone say anything cruel about you. It was in chapel at the public school I was unfortunate enough to attend. The head­master stood up and said that adopted children were always going to be slightly unbalanced, implying that they came from an unreliable source. I am firmly of the opinion now that being adopted is a blessing, not a curse. Moreover, there is nothing more unbalanced than a grown man beating a small boy with a bamboo cane in order to assert control, and any opinions that such a man might proffer should be treated with nothing other than mild amusement. But what he said hurt all the more because at the time it cut through the theatre of invention I had built around myself, into a place that was forever lonely and cut off from others.
The first psychotherapist I saw, well, we just talked, I don't even remember what about. You see, I had notions about what I really loved even then, but I had also invented so much of myself because I didn't know who I was; this "I" was so many people. Anyway, it must have been towards the end of our conversation that the psychotherapist looked at me and said, "You have a very lonely core," and I broke down at that point with relief, almost joy, because she had seen the truth and I was at last able to acknowledge it, to accept your utter absence.
Just before that meeting I had tried to find you. After a brief interview at the records house, St Catherine's House, I was given a yellow piece of paper with my name on it: the name you had given me. The paper also had your name on it, which led me to believe I was Irish, that my namesake was a brand of whiskey. But that was as far as I got. I burned the scrap of paper on the roof of the West End building I was working in at the time.
The psychotherapy really helped. It enabled me to accept that the space inside me was just a space, and helped me to declutter it from the creations -- the rewards, excuses and a few jewels -- that my imagination had filled it with over the years, from the time I was seven. It became wholesome rather than empty.
One thing I do wish is that Daphne [Peter's adoptive mother] had kept the note that you had written to her when you handed me over for adoption. You gave her some towels and some baby clothes as well, but she threw them away and I understand why: not because she is mean or unfeeling, but because she needed to begin from zero. I just would like to have seen that note, that's all.
I remember watching Jacs with our own children when they were very young, when they were babies. She was so beautiful with them, fierce and loving, with a love that males can only receive; we cannot give. I knew that with each gift of a child I would see you; there would be a glimpse of you. There would be mannerisms, the shapes of hands and eyes, and all that curly hair that Jonnie has -- red as the Cuillin hills.
After Eden was born, a friend said he would download my original birth certificate from the web. I knew people who had been looking for years for their mothers, and so I didn't expect to find you after just one call to directory inquiries, followed by one call to the hotel, who put me on to your brother. Thank you for flying over from Canada after we spoke on the phone for the first time and for sending all those pictures. I really liked the one of you as a girl in your kilt, your knees all dirty, holding that lamb in your arms.
We were both so nervous meeting on the station platform. You handled it beautifully, although you did stare a lot at first. Then you started cracking jokes with the taxi driver. We sat in the hotel over­looking the golf course at St Andrews, drinking tea and eating expensive biscuits. I think the new owners had replaced the carpet, and you told me about butchers on the Isle of Man, art dealers in Edinburgh and pubs in the Lake District. There were some darknesses as well; I really admired you for speaking about them.
My brothers came as a big surprise, literally -- 6ft 1in and 6ft 2in tall -- and an even bigger surprise was that you had married my father.
I still don't really understand why you did that, although I can understand why you separated. But I have this horrible feeling that you married to justify me; to somehow put the stamp of love on my birth, to make everyone feel better. It was an act of healing that perhaps you both needed at the time, and while I might have been the glue -- and it is a might -- I fear that glue turned into a ghost. I could sense that when I came to visit you in Canada. A ghost that stood at every turning that wasn't taken. And while you were both old enough to make your own decisions -- and however well intentioned your decision was to get married at the time -- I was in so many ways what became the empty space between you.
I enjoyed our time together in Canada and loved being with my brothers. I was taken by the oil picture above the fireplace of my grandfather as a boy and your comfortable house with the blue jays on the decking. I am constantly amazed that you are there, real and laughing. I never for one second felt angry about being put up for adoption. The more we speak, the more grateful I am that you endured the social ignominy of the day and survived those months in London while I was growing inside you. Thank you for breastfeeding me; I know you said it was against the rules at that home for unmarried mothers in south London. But you and I have never excelled at sticking to the rules; it must be in the blood. Thank you for telling me you love me -- I know you always have, and I you.
Peter
---