Share on Facebook
|
More Articles
Published Saturday September 5th, 2009 at 4:46am
Original Article by Warren Riddle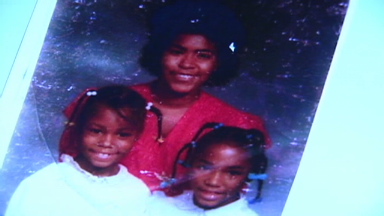 A Pennsylvania woman uses Google and finds her birth family.
Ebony Keck was given up for adoption when she was two-years-old, andhas wondered about the family from which she was separated ever since.Almost 20 years later, the
young Pennsylvania woman is set to reunite with her birth family
,all because of a simple, instant Web search. Keck currently lives witha friend's grandmother, and one day, because she was "just bored," she decided to google herself.
Keck told CNN that after clicking on one of the first search results, alink to adoption.com, "My full name, my birth date, my mom's name, mybirth certificate" all popped up. "I just screamed," she said. Keck'ssister had been searching for her since 2006, but had experienced noluck until Ebony whimsically decided to search herself. Ebony calledher previously unknown family members and learned that, even though herbirth mother had recently passed away, she had the one sister, twoolder brothers, and a crew of nieces and nephews -- all of whom sheplans to meet in person very soon.
In 2007, separate studies revealed that about half of all US citizens have
at some point googled their own
, or
an acquaintance's
,name, but that number has surely increased by now. If anyone remainswho hasn't typed their own name into a search bar, Ms. Keck'sheartwarming story should certainly provide adequate inspiration.
---